Welcome to O R G Y S M I C – the new blog about fucking cunts, licking assholes, sucking dicks, riding cocks, squirting pussies, swallowing cum, the most secret fetishes, and about all kinds of different human sexualities, sexual experiences and sexual sciences.
 Artwork by Juliusz Lewandowski
Without the most natural of processes, we – the most bizarre of the animal species – would not be in existence in the billions we are today. 
By that we mean of course sexual intercourse. 

This blog is addressing sex as primary focus. So let's now make a swift deviation to the human desires which we have termed and labelled as fetishes. Some are liberated enough to allow themselves the pleasure of experiencing what they know they enjoy. And also what gives them not only the physical but also the emotional and mainly psychological satisfaction they (or we) desire. But then we in turn have those on the opposite side of the spectrum, cursing, criticizing, stereotyping and labeling those who address their desires as sluts, whores, social misfits, fags, disease ridden freaks, etc. Because of that we have conflict arising in its various guises.

Let us look at some of these scenarios. 
Take the heterosexual married male, with wife and three kids. He loves them dearly, however, at night he goes out and looks for young boys to fuck his ass and fill it with cum. Afterwards he goes home to sleep next to his wife. Being filled with a load or two by the younger guys he is fully satisfied in a sexually psychological sense. However, very happy to be sleeping next to his wife, he is also fulfilled in an emotionally psychological sense.
Take for example the prominent business professor. She is accomplished and highly educated, yet she craves having her skirt ripped off and being fucked in a rape role play over a toilet, then having herself pissed on, hair pulled and smacked about, or having her ass slapped until it hurts. And she just wants more.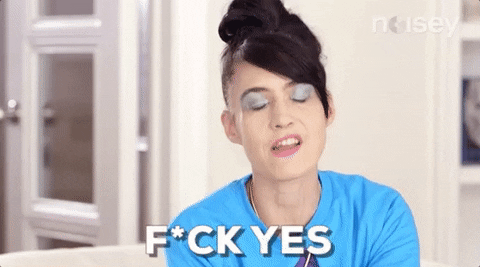 Take the heteronormative monogamous gay couple who criticize other gay couples who choose to engage in open relationships. They do this for example by saying "you give gay guys the bad name and reputation we have". Go to a cruising cinema somewhere, a public toilet, gym shower or locker room. And rest assured, you will more than likely find one of these "I'm a one man guy" either sucking cock or engaging in some dick-to-ass fun.
Why do we shame people for having sex? 
Why as human beings do we have this desire to want to ridicule people for having these very natural desires, and wants and needs? Why do we deem it shameful? And why do we actually have these different kinds of sex we so love to engage in? Why do we have these various fetishes and sexual behaviors that some of us might call weird? Why do some of us love piss, shit, being abused, beaten up or blindfolded? Why are we on one hand the most sexual species on Earth but on the other hand have made the monogamous relationship the cornerstone of (not only) Western societies? What effects have politics (and media) had concerning the HIV crisis on our sexual psychology? What did the era of colonialism have to do with the way we experience sexuality today? These are just some of the topics we will indulge in in a most erotic and provocative way.
A few reasons, theories, results and studies have already been conducted to answer some of these questions. And in our articles we will certainly come back to these scientific discussions. But we want to go further than that. To give you a short glimpse into the articles to come: We believe that our upbringing – our socialization – plays an unexpected but nevertheless big role in the effort to answer some of these questions.
What is socialization? Socialization describes the process that integrates an individual into a social group or into society. During that process we learn the social norms and beliefs of that society as well as the expectations a society has from us. For example a man socialized in German society learns to shake another man's hand to say hello while a man socialized in some parts of French society learns to kiss him on the cheek to do the same thing. Usually at some point during that process we end up feeling that all these norms, beliefs, and behaviors that we have learned are "natural" or "the way things are", maybe even our own. That's what we call internalization. (1) 
Socialization presents itself in many forms: of course families, friends, and religions. But also governments, schools, places of education, neighbors, our work environment, colleagues, etc. Even scientific progress is probably never free from some degree of socialized bias. And it certainly also plays a role in socialization. There is primary socialization which takes places in the early childhood years via our families (2). But there is also secondary socialization happening all life long which has constant influence on how we feel, think and act. And social media certainly also plays its part in there.
Socialization plays a big role in how we as humans experience sex, cocks, cunts, dicks, pussies, assholes, tongues, fingers, feet, bodies, piss, pain, fantasies and all kinds of sexual behaviors.
We are sure you will recognize yourself in at least a few of our articles. And who knows – maybe you will find something new that you can't resist thinking of? It certainly has happened to us!
Want us to write an article about a specific subject? Let us know in the comments below!
Did we get your interest? Then make sure to follow us on Facebook, Google+ or Twitter, or subscribe to our RSS feed or newsletter!
Because we all deserve the  O R G Y S M I C  experience.
cf. Lexikon zur Soziologie (2007). Werner Fuchs-Heinritz et al. (eds.). Wiesbaden: Verlag für Sozialwissenschaften, 605-606.

cf. Lexikon zur Soziologie (2007). Werner Fuchs-Heinritz et al. (eds.). Wiesbaden: Verlag für Sozialwissenschaften, 606-607.
Please reload
You Might Also Like: